In this Blog post I will be showing you how to keep your Ghost blog up to date with Ghost's periodical updates. During this post, I will assume that you followed these instructions to get your blog set up Also due to ghosts current rapid release pace, if you end up missing a couple of minor versions such as the difference between 0.51 to 0.55 it is okay to just upgrade straight from 0.51 to 0.55. However, if you missed a major version change such as going from 0.58 to 0.62 it is recommended that you first update to 0.60 before going to 0.62/
The first thing you need to do is go to ghost's website and download the new Ghost's zip file.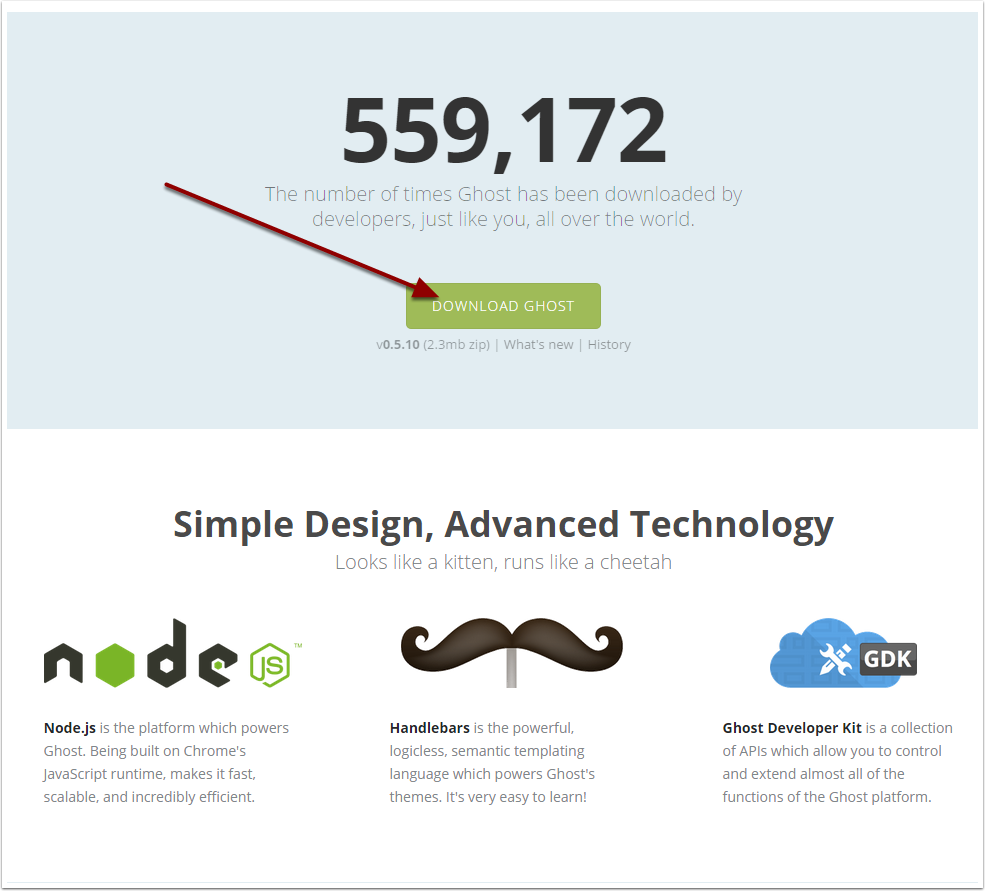 Once downloaded, unzip the file, and open up the file structure on file explorer.
You will only be modifying the core folder and the files inside the root directory. DO NOT modify the content folder or you will lose all of your documents.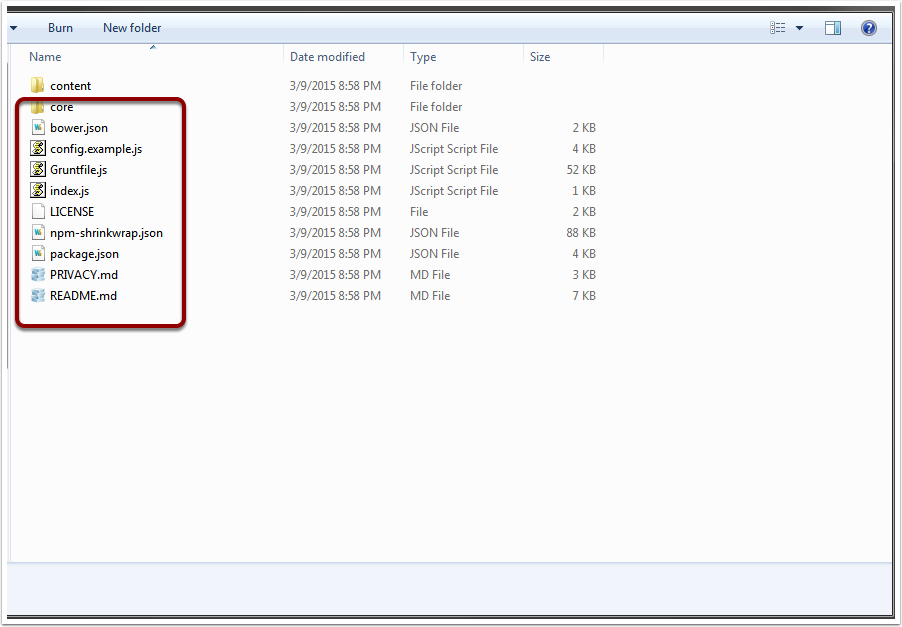 Now if you don't have it installed it yet, download and install WebMatrix. I will be doing this because it's the fastest and easiest way to get this done. If you are not using Windows follow the instructions on this post on how to connect to azure via ftp.
Now that we have WebMatrix up and running lets open it up, select log in, and add account at the top right corner of the screen.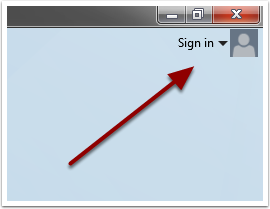 Select sign in (recommended)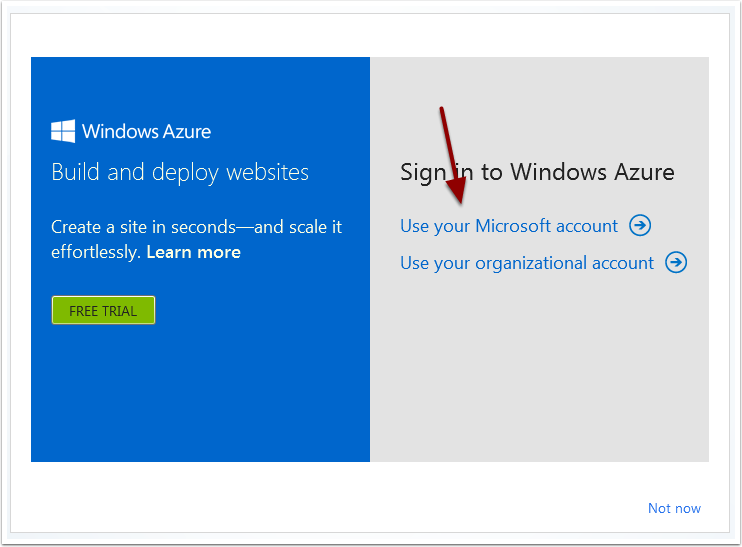 Select use your bizspark account.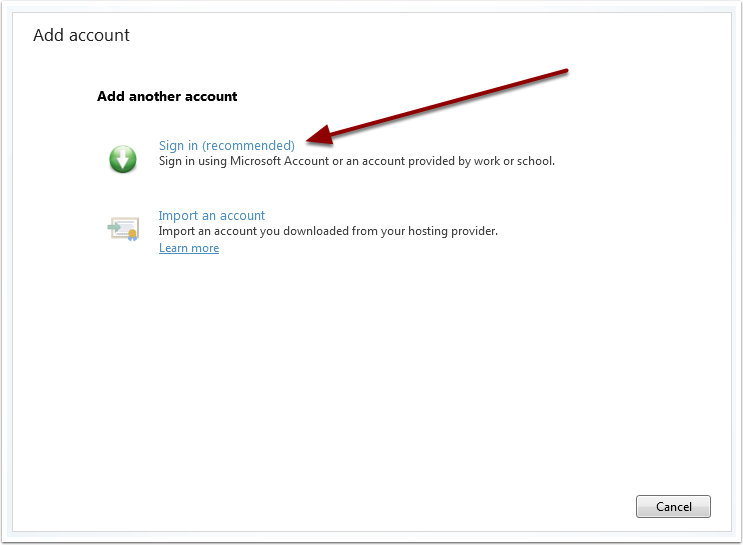 Fill in your account information and click log in.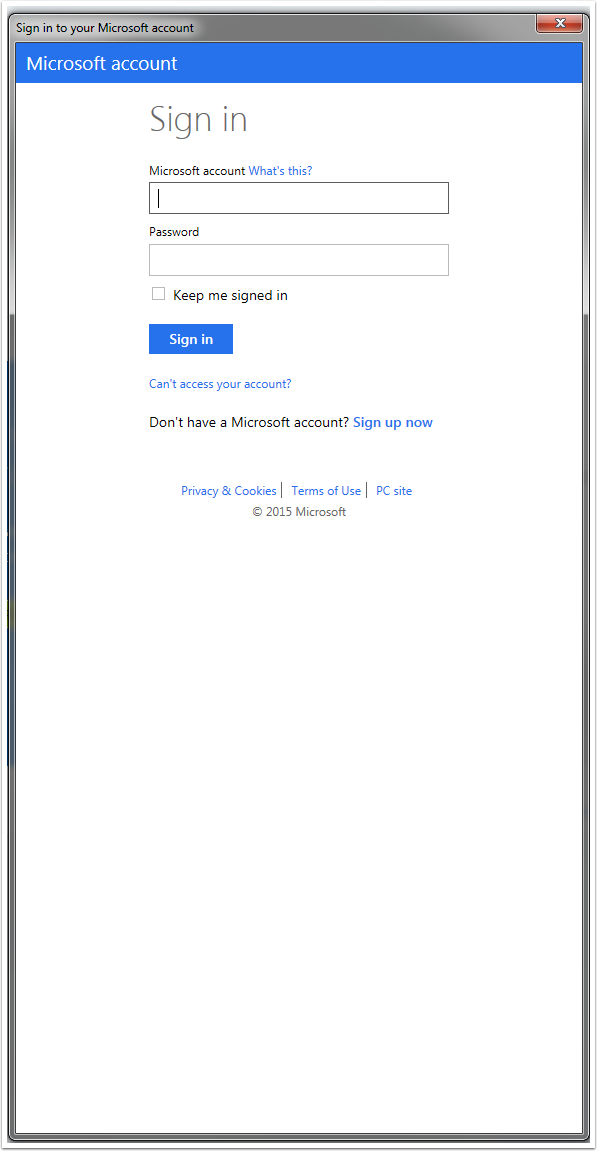 Select Open, Windows Azure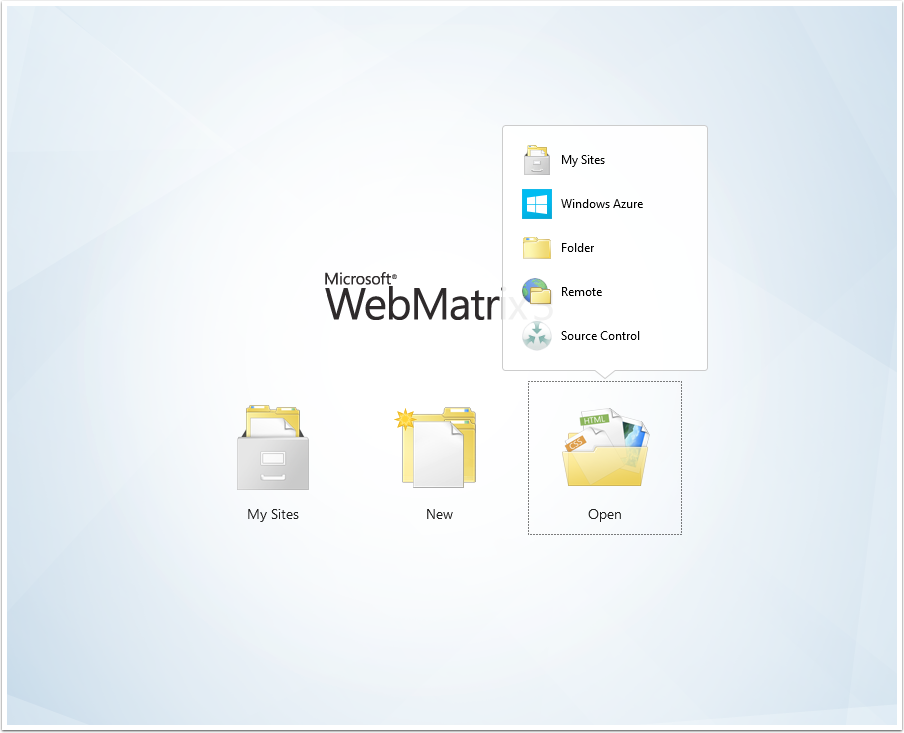 Select your blog application.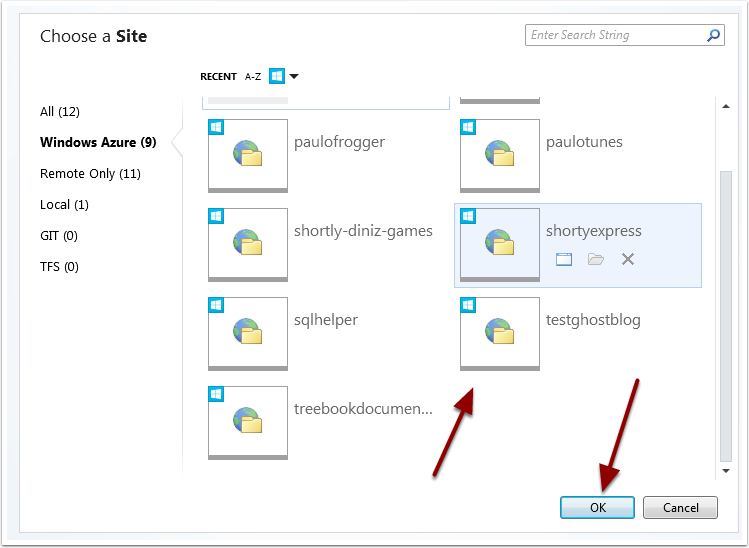 Delete the core folder and all the root files that match the ghost root folder file you will be copying over from ghost. MAKE SURE NOT TO DELETE THE CONTENT FOLDER.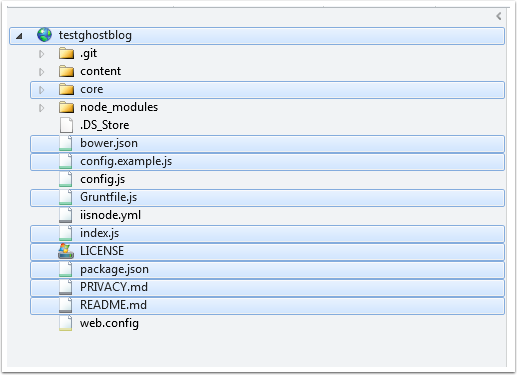 Now copy over the core folder and the root files and paste them in your projects files.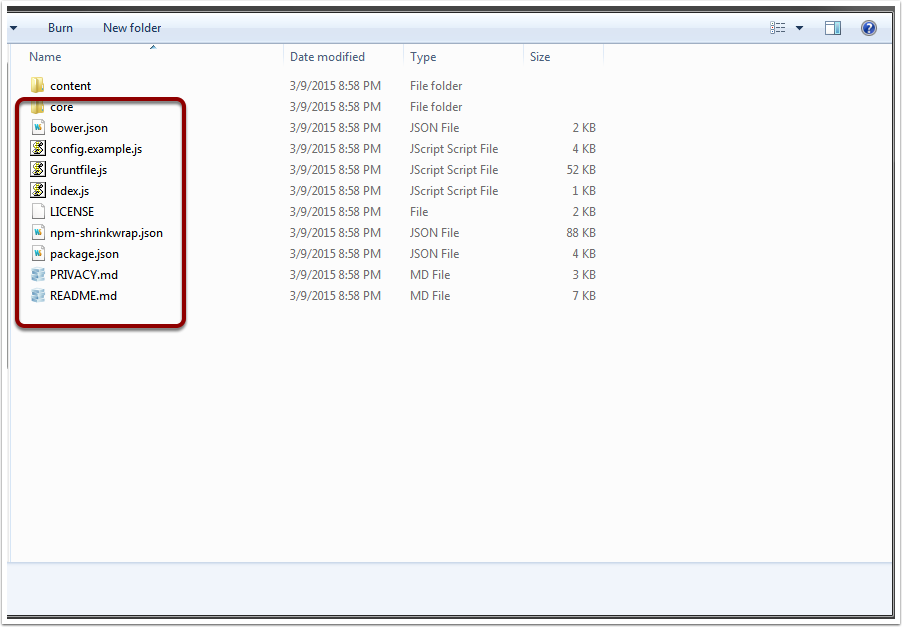 In order to paste it onto the project, right click on your blog and select paste.
Now let's go to azure portal and do the new azure portal. and log on.
Select Browse, WebApps, BlogName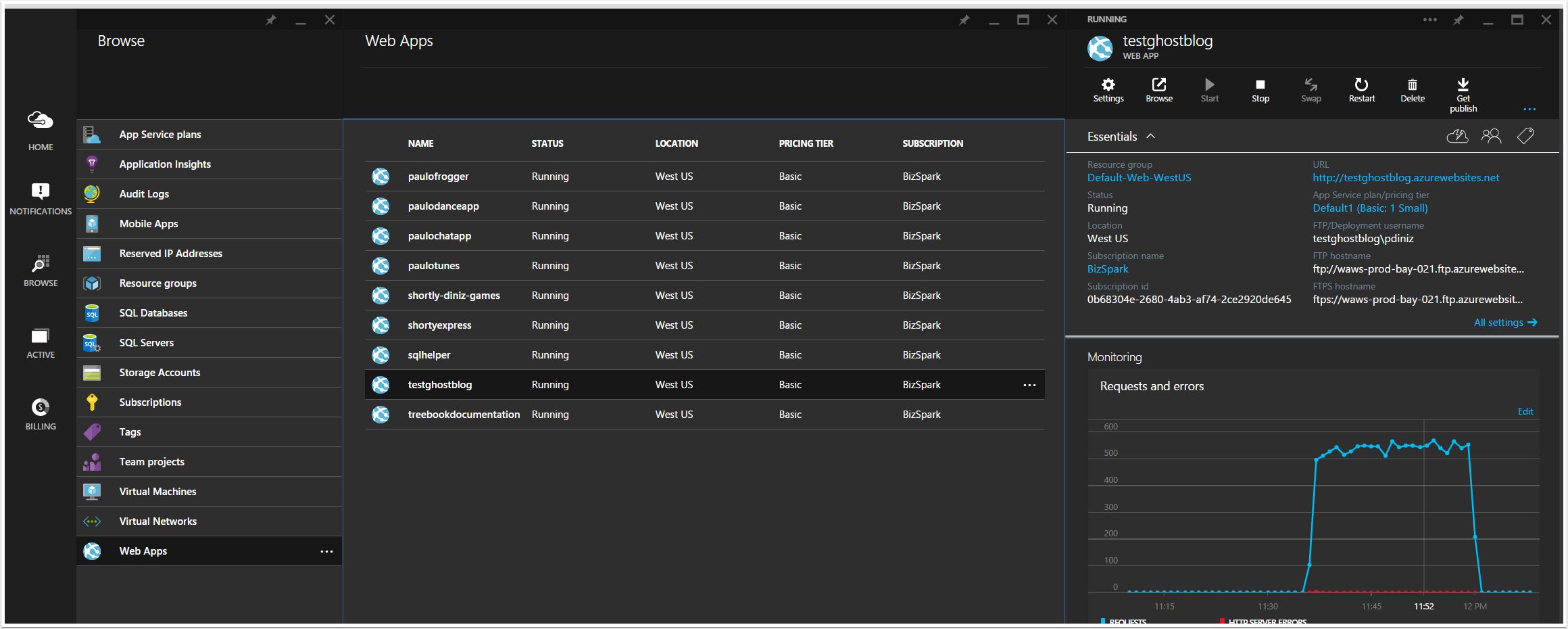 Scroll down to the console and click on it.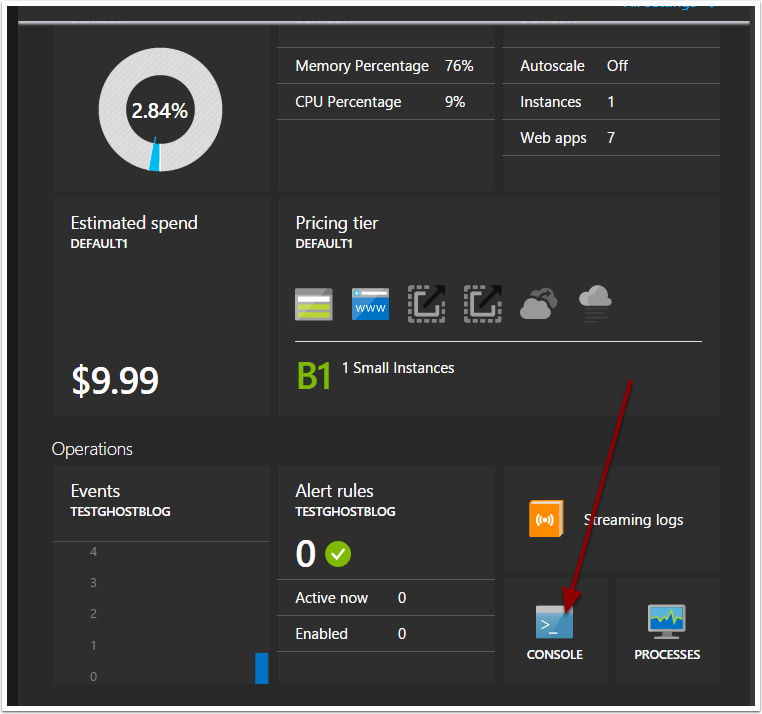 Run:
Bower install

Run:
NPM install

If you get "Bad Request" when you try to run NPM install try to run it one more time. If you are still getting the same mistake you need to update your version of npm. You can do so by running:
npm install -g npm

And there you are. Give it a couple of minutes for the server to reboot and you are ready to go. Head over to your new and updated ghost blog and enjoy the new features.