I will be showing you how to do this for GoDaddy since it seems to be the most popular choice for buying domain names right now. So let's get started.
First head over to Azure's website portal and log in.
Select your website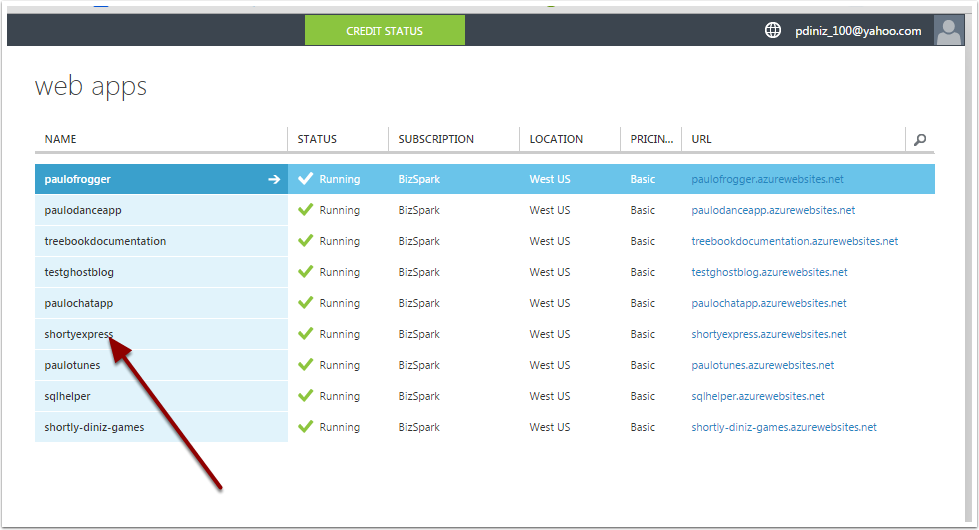 Select manage domain

Write down your ip address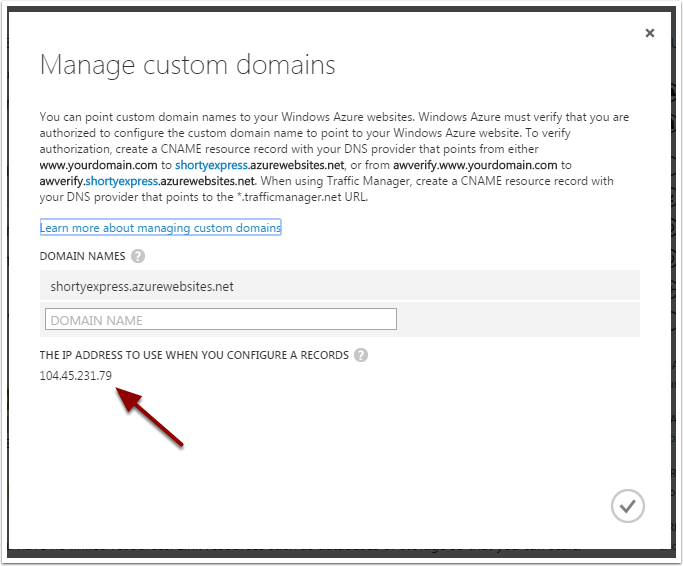 Head over to GoDaddy and log into your account
Select My Account at the top right corner and select Visit My Account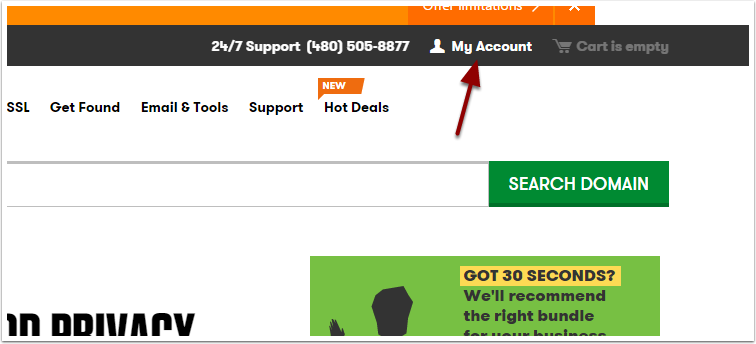 Select Manage next to domains

Select your website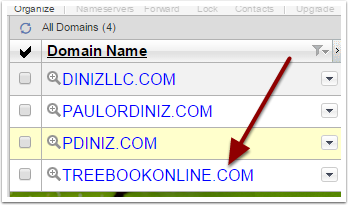 Select DNS Zone File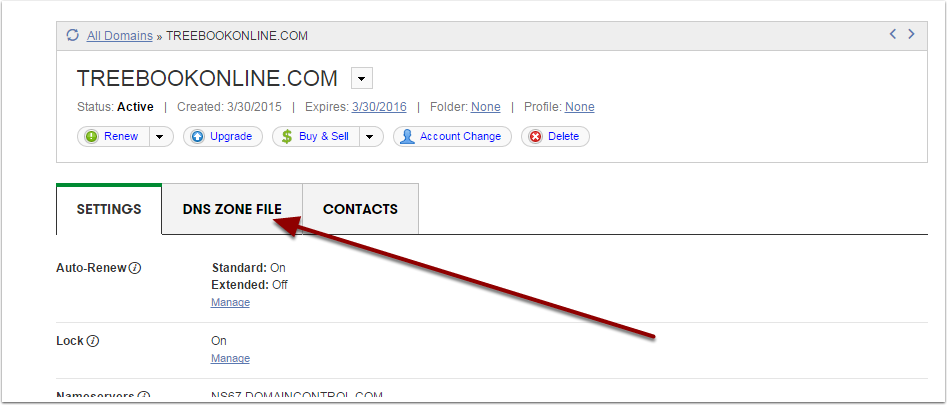 Click on the edit button under actions

Insert your websites ip address under points to and select finish.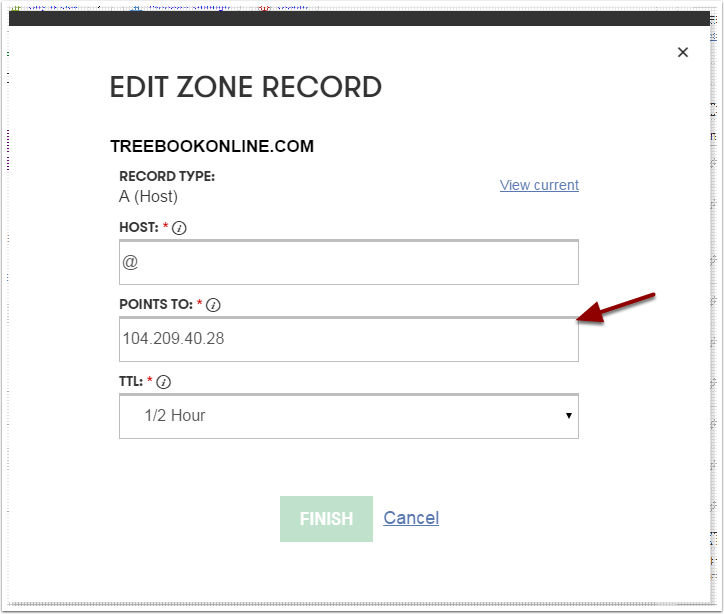 If you are setting up the DNS record for a VM running on Azure you are now done. Give it a couple hours for your website records to propagate and you domain name should now be pointing to your Azure website.
If you created your website using the web apps you have a couple of steps left to go.
Select Add Record at the top of the screen on the left side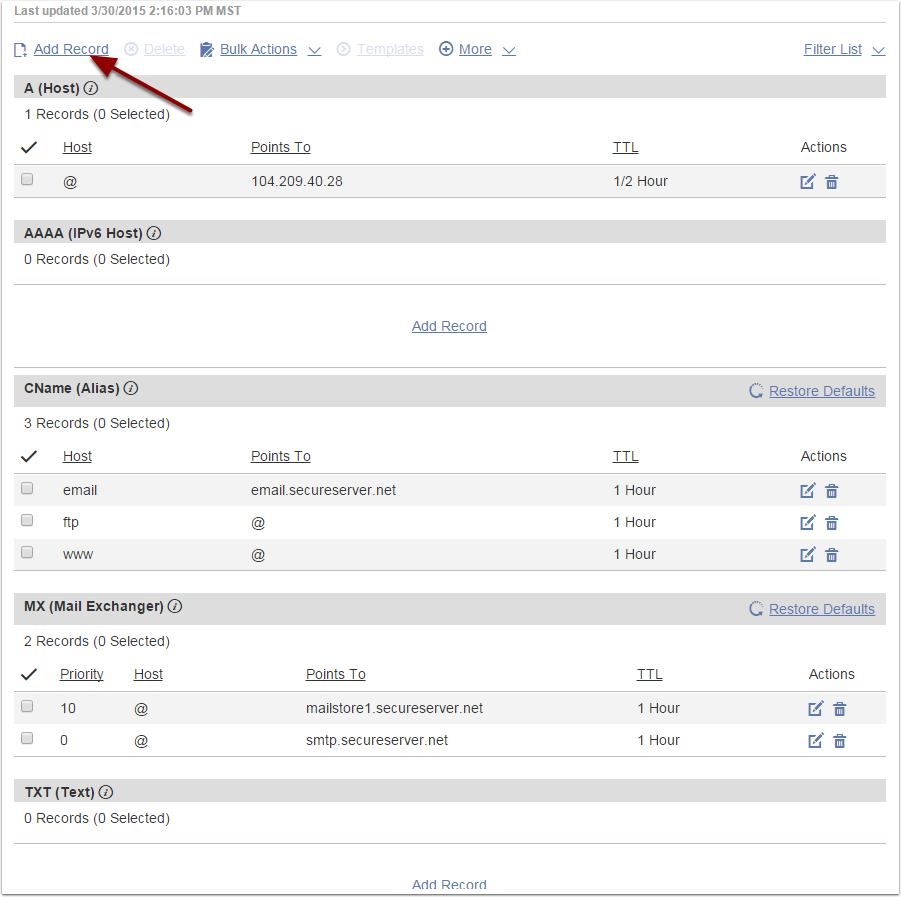 Select CNAME for record type.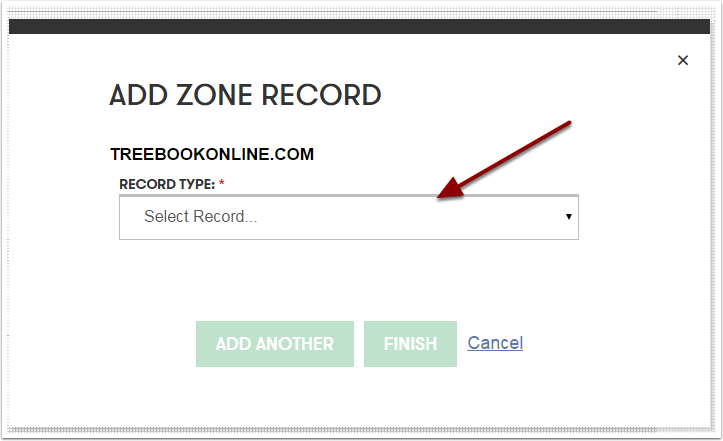 Under host, insert your domain name preceded by awverify in the following format:
awverify.<yourdomain> 

Under points to add the awverify plus your app name plus azurewebsite.net in the following format:
awverify.<yourwebappname>.azurewebsites.net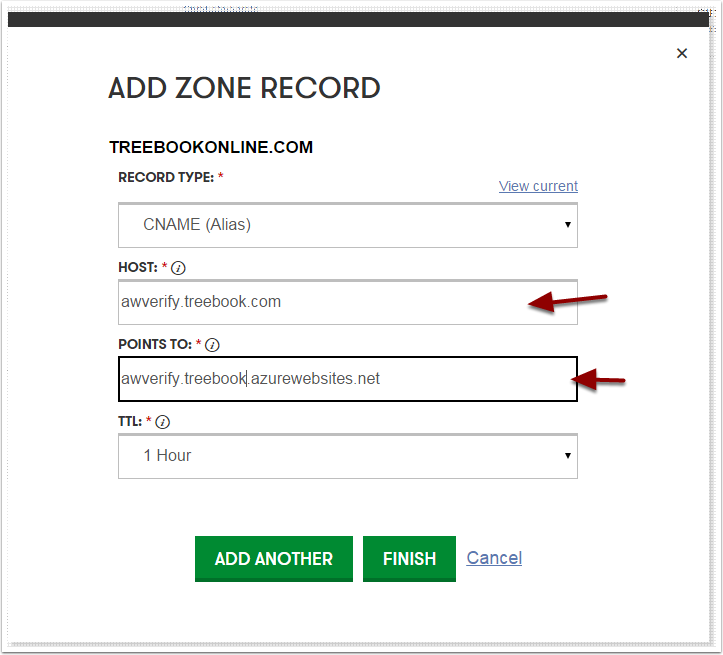 You can now delete the www CNAME alias.
Now go back to the Azure website and insert your domain name. A green arrow should appear. If it does not go back and make sure your spelling is correct on all the records and try again.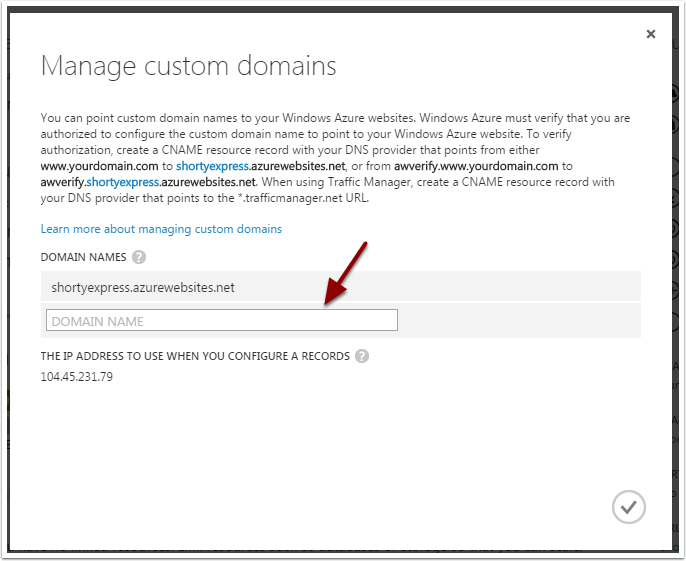 Your website is now ready to go. Wait a few finutes and go to your new domain name.
Paulo Dini